Join WWCF this week as we go green in celebration of St. Patrick's Day. Tune in for programs highlighting music by Irish artists such as The Chieftains and Van Morrison, as well as a lesser-known chapter of American history regarding Irish-Americans.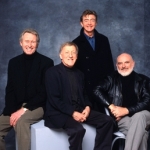 The Chieftains
March 17 – 7 PM
This one-hour music documentary salutes The Chieftains, Ireland's musical ambassadors to the world. You'll hear music they've recorded throughout their storied career, interviews with the band, comments and tributes from Celtic music historians and special guest artists who have joined them over the years – including Alison Krauss, Ricky Skaggs and Don Meade.
Van Morrison – Duets
March 19 – 6 PM
Celebrate St Patrtick's Day with the Irish Heartbeat of Van Morrison, his music, and classic songs reimagined as duets with his friends, including Bobby Womack, Mavis Staples, Steve Winwood, Mark Knopfler, and Taj Mahal.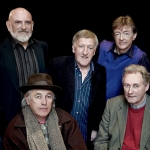 The Chieftains & Ry Cooder: San Patricio
March 20 – 3 PM
Chieftains' Paddy Maloney, Ry Cooder, Irish-American historian Peter F. Stevens and members of the Mexican-American band Los Cenzontles discuss a rarely told chapter of Irish-American history – the story of the "San Patricio Battalion," Irish immigrant soldiers in the US-Mexican War.