Spring is in the air, and so are a number of special programs we have scheduled for the rest of April.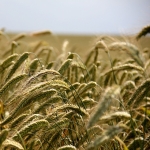 In recognition of Earth Day, this Friday, April 22nd, at 2 PM, we'll be broadcasting Food and Climate Change. This hour-long program by Climate One focuses on the food and energy solutions proposed outside of the closed door negotiations at the latest climate summit in Paris, and the prospects for countries actually making good on their promises.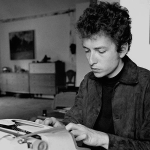 April is also National Poetry Month, and we'll be highlighting one of music's most celebrated wordsmiths, Bob Dylan. Starting at 7 PM on April 20th, tune in for Shakespeare in the Alley: Bob Dylan's Poetics, an hour of discussion of Dylan's lyrics as poetry. Join us every Wednesday at 7 PM for the next episode in this 12-part series.