As we proceed into the new year, we're adding some new programs to our broadcast schedule to further enrich your listening experience. Check out the Programs page or our full schedule for info about all our shows.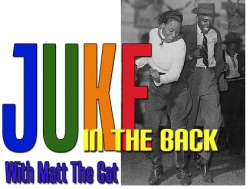 Juke In The Back
Mondays at 6 PM
If you've been listening to WWCF for a while, you may have heard us broadcast some holiday specials by Juke In The Back. Starting in 2017, join program host Matt "The Cat" Baldassarri every Monday at 6 PM as he presents the soul that came before rock n' roll: 1950s rhythm and blues. These are the records that inspired Elvis and single-handedly led to the rock n' roll explosion of the mid-1950s. Big Joe Turner, Fats Domino, Little Richard, Ruth Brown, Ray Charles, Wynonie Harris, LaVern Baker, Roy Brown, Joe Liggins, Professor Longhair and many more take center stage on The Juke In The Back.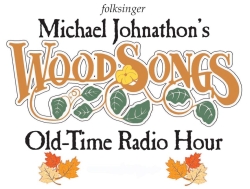 Woodsongs Old-Time Radio Hour
Saturday at 5 PM
Tune in to every Saturday at 5 PM for folksinger Michael Johnathon's WoodSongs Old Time Radio Hour. Taped every week in the Lyric Theater in Lexington, KY, Woodsongs features the best grassroots and acoustic music, as well as conversation, from amazing artists like Brandi Carlile, Judy Collins, Neko Case, Jacob Dylan, Norah Jones, Peter Yarrow, and more.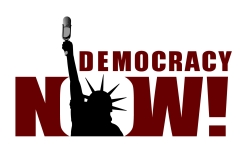 Democracy Now!
at 12 PM
A global, independent news hour anchored by award-winning journalists Amy Goodman and Juan Gonzalez, Democracy Now! presents daily headlines followed by in-depth discussions from a rich diversity of people and perspectives rarely heard from in mainstream media. Guests include international journalists, scholars, respected scientists, authors, analysts, filmmakers and ordinary people who are most affected by the news events.